"ITs a xmas i will never forget finding your partner dead peacefully in bed first thing in the morning.. I will never stop missing you xx......We were supposed to be going for Christmas lunch. I went round there to wake him up and he was just gone, lying peacefully in bed. We don't know what happened yet. Everything had been very complicated recently, but George was looking forward to Christmas, and so was I. Now everything is ruined. I want people to remember him the way he was -- he was a beautiful person."

Fadi Fawaz
Cause of death?
The usual: the perverted practice of
Auto Erotic Asphyxiation (AEA):
asphyxia that results from intentionally strangling oneself while masturbating, in an attempt to heighten sexual pleasure by limiting the oxygen supply to the brain.
All the Hollywood types and rock stars engage in this perverted practice
INXS singer Michael Hutchence
Actor David Carradine
Actor Comedian Robin Williams
And numerous other deaths that have been kept quiet.
More see here:
11 August 2014 Actor Robin Williams Dead By Means Of Auto Erotic Asphyxiation (AEA) It Was A Hollywood Thing
The media has not reported on cause of death - because its too early - the cause of death will probably never be released to the public. In the case of Robin Williams - the family and Hollywood would rather believe that Robin took the 'noble' way out by suicide, instead of an accidentally death by means of Auto Erotic Asphyxiation - because that's too embarrassing.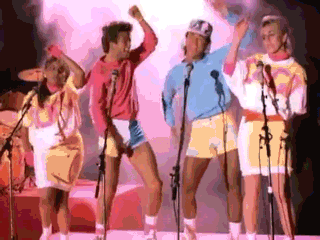 Thames Valley Police read:
"Thames Valley Police were called to a property in Goring-on-Thames shortly before 2pm Christmas Day. Sadly, a 53-year-old man was confirmed deceased at the scene. At this stage the death is being treated as unexplained but not suspicious. A post mortem will be undertaken in due course. There will be no further updates from Thames Valley Police until the post mortem has taken place."
More
George Michael spent several weeks at the
Kusnacht Practice for treatment of his AEA addiction:
The death of Wham! singer George Michael at the age of 53 has come 18 months after he spent time undergoing treatment at the world's most expensive clinic in Switzerland. Last year he underwent three months of treatment at the Kusnacht Practice, near Zurich, which charges an eye-watering £70,000 a week. Michael refused to discuss the reasons for his stay.
Daily Mail
BBC George Michael Complete Obituary
Coming out
A dark and sometimes melancholy work, Older contained a number of references to his sexuality and his change of image saw the long hair and beard replaced by a cropped haircut and leather clothes.
The album was a big success in the UK and Europe but achieved disappointing sales in the US, where audiences still seemed to hanker after Michael the pop superstar rather than the more serious artist that he had aspired to become.
He was voted Best British Male at the Brit Awards and won the title Songwriter of the Year for the third time at the Ivor Novello awards.
The death of his mother from cancer saw him spiral into another round of depression. He told GQ magazine that he had contemplated suicide and had only been dissuaded by the support of his new partner, Kenny Goss

In April 1998 he was arrested in a Beverley Hills public toilet by an undercover police officer and charged with engaging in a lewd act. He was fined and sentenced to 80 hours of community service.
The incident finally persuaded him to go public about his sexuality and his relationship with Kenny Goss, a Dallas based businessman.
He continued to record, releasing an album of cover tracks in 1999 entitled Songs from the Last Century, before spending two years writing and recording the album, Patience, which was released in 2004.
George Michael With Gay Lover Anselmo Feleppa
It was seen as something of a comeback, achieving instant success in the UK and even reaching No. 12 in the US, a market that seemed to have rejected him.
Following the release of Patience, he told the BBC that he would no longer make albums for sale to the public, preferring to produce free downloads of his music and ask fans to contribute money to charity.
In 2006 he set off on his first live tour for 15 years and became the first artist to perform at the newly reopened Wembley Stadium.
His private life continued to dominate the headlines. In February 2006 he was arrested and charged with possession of class C drugs and in July of that year the News of the World printed allegations that he had been engaging in sexual activity on London's Hampstead Heath.
Michael threatened to sue photographers for harassment but admitted that he often went out at night seeking what he called "anonymous and no-strings sex."
In August 2010 he was sentenced to eight weeks' imprisonment after pleading guilty to driving while under the influence of drugs. He was released after serving half his sentence.
Just before the start of a concert in Prague in 2011 he announced that he had split from his partner Kenny Goss two years previously, blaming Goss's addiction to alcohol and his own battles with drugs.
George Michael was a man whose talent made him a global star but he was never comfortable in that role. He once admitted that, in his younger days, the figure adored by thousands of screaming fans was just a kind of alter-ego he sent out on stage to do a job.
He fought hard to be accepted as a serious singer-songwriter and record producer, and successfully adapted his style to suit a more mature audience, all while struggling with depression and doubts over his sexuality.
He will be remembered as one of the more enduring musicians of the 80s generation.