DETROIT (WWJ) – While some are dragged off a plane kicking and screaming for refusing to give up their seat or berated and bashed with a stroller, a Garden City woman has filed a civil suit against Delta Airlines after she says she was sexually assaulted on a flight from Myrtle Beach.
And she says the flight attendants did nothing to stop the man next to her from masturbating or assaulting her until they landed.
The passenger on that flight, Christopher Finkley, 41, was convicted last month of assault and indecent exposure.
The convictions stem from two separate incidents on the Delta flight; Finkley exposing himself to the flight attendants and the second is for taking another seat on the plane and assaulting a female passenger seated in coach.
The victim's attorney, Jordan Acker, says it happened on a flight from Florida to Detroit on July 27, 2016, when Finkley unapologetically exposed himself on the flight while masturbating in his seat and then was allowed to move freely around the cabin. He eventually settled in next to the victim, a waitress and mother of a 15-year-old girl, and reached his hands under her shorts.
"While he was doing this, the defendant told her that he 'liked white women' and asked 'where's your man?'" the complaint says. The victim says she told the man to stop and said her kids were sitting behind her. He eventually left, the complaint says, and went back to masturbating in his own seat with his penis exposed.
"And this gentleman, if I want to call him that, was fondling himself in first class — he was noticed about 40 minutes into the two-hour flight by a flight attendent — the flight attendent apparently called down to Detroit to make sure that police would be there to arrest this man," said Acker.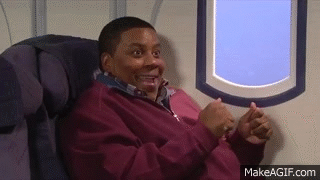 In the Sentencing Memorandum filed with the court Finkley is alleged to have told FBI agents, in part, "that he likes to sit with his hands in his pants and massage his penis, and called this "his happy place."" He went on to state that "he did not mean for the flight attendants to see his penis but that it is possible that they did."
Acker says the flight crew did nothing to restrain Finkley after they "observed him masturbating with his penis exposed" and further prevent the attack on the victim.
The victim was crying and distraught when the plane landed, the complaint says, especially since she had switched seats with her 14-year-old daughter and feared she could have been the victim. "She now suffers from anxiety while flying," the complaint says.
CBS >>>>>>