But understand this: there will be terrifying times in the last days.People will be self-centered and lovers of money, proud, haughty, abusive, disobedient to their parents, ungrateful, irreligious, callous, implacable, slanderous, licentious, brutal, hating what is good, traitors, reckless, conceited, lovers of pleasure rather than lovers of God, as they make a pretense of religion but deny its power. Reject them. 2 Timothy 3.1-5

What's going on here?

His former roommate was found dead a few days ago.
Police say 'high stakes career' of professional Vegas poker player Susie Zhao, 33, could be a motive in her death as they search hometown for 'killer' after her charred body was found in Michigan parking lot
The charred remains of a professional poker player have been discovered in a remote, Michigan parking lot, Susie Zhao, 33, was described as a 'national talent' on the competitive poker circuit, where she was known as 'Susie Q' and would easily take home prizes of tens of thousands of dollars. She is believed to have won $224,671 over her career. She had lived in between Los Angeles and Las Vegas but friends told WXYZ she had recently moved back to live with her parents in Michigan to 'confront challenges in her personal life'. Zhao was last seen by her mother on July 12 at around 5.30pm. Her badly burned body was found by a local resident in the wooded area at 8:30am on July 13 in a parking lot near the Pontiac Lake Recreation Area, on the outskirts of Detroit, according to the White Lake Township Police Department. Police believe it is likely she died some time after 11:45pm the previous night, and believe her high stakes job could be a motive. They are also investigating whether her killer maybe somebody she met locally and recently. 'You have to determine whether or not this is a coverup, or this may be some sort of retaliatory incident because of her profession,' said Detective Chris Hild, White Lake Township Police. The FBI has now joined the investigation into her death. But friends and family said they could not imagine the 'gentle' high-stakes poker player had any enemies.
Source
Both Bronshtein and Zhao are poker players.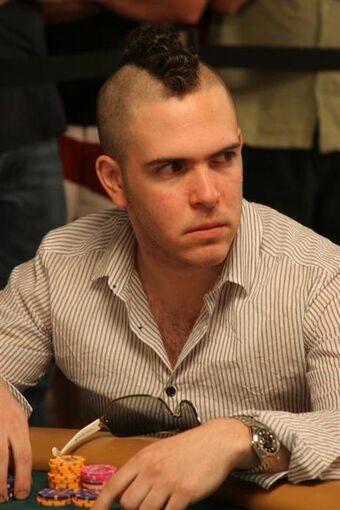 Yuval Bronstein
Both lived together for awhile in LA
"It's hard to picture her having enemies,' her former roommate Yuval Bronshtein said adding that he was 'surprised, confused, and saddened' by her death.
Source
Zhao just left LA because "to live with her parents in Michigan to 'confront challenges in her personal life'.
I wonder what that means?
Yuval Bronstein